The 719ride.com Book Review
Alpe d'Huez is an imaginative and captivating narrative of the Great Wall of Oisans. Taking us well beyond the idea and concept of Alpe d'Huez, Peter Cossins crafts a rewarding and animated feast of the defining and signature Tour de France (TdF) moments and the stories behind them. He deftly mixes together historical commentary, anecdotes and rider profiles into a smart and engaging profile of "the cathedral of climbs."
In the pages of Alpe d'Huez, Cossins immediately goes on the attack, quickly accelerating past legend and hullabaloo into the resonance and allure the climb has to cyclists and cycling fans worldwide. The severity of the Alpe's early slopes doesn't prevent Cossins from developing his rhythm early. He's a writer tackling all that Alpe d'Huez offers like a natural climber.
Through a stimulating and colorful account of the 1976 Tour de France battle between Lucien Van Impe and Joop Zoetemelk, deliberately portioned out in small bites at the beginning of each chapter, Cossins "highlights the difficulty of the ascent, the splendor of the arena . . . its vital importance to any Tour that tackles it, the reasons why every professional wants to win there, why every amateur wants to climb it, and why it has become cycling's greatest climb."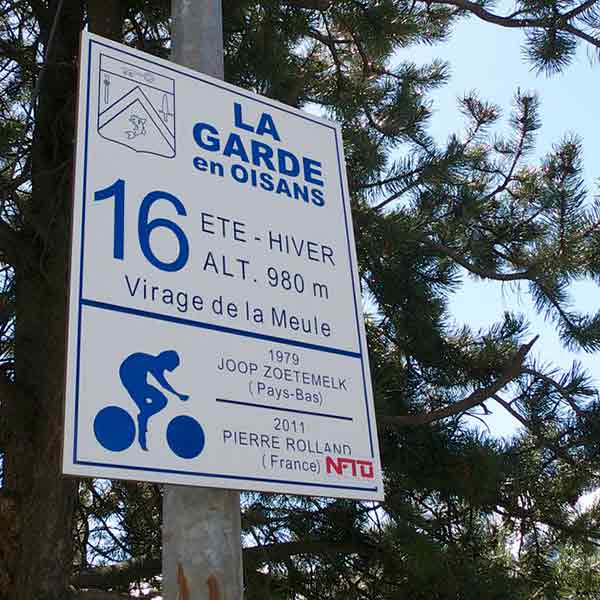 Along with his "slow food race commentary" Cossins engages in a literary mise en place, assembling the ingredients for his story one chapter at a time. Chapter 5 is a profile of Joop Zoetemelk, the victor of that 1976 battle who came up four minutes in arrears of the yellow jersey on the Champs-Élysées.
In chapter 6, Cossins elevates his cadence by offering brief turns at the front for several personalities who animated the 21 bends on the way to victory in subsequent years: Joaquim Agostinho (1979), Bart Breu, "The Swiss Flea" (1982) and Federico Echave (1987), among others.
In chapter 7, our directeur sportif adds spice to his narrative by taking us through the history of doping in cycling as it intersected with the high mountains in the Tour de France.
We ride with him from Jean Malléac's near fatal collapse on Mont Ventoux in the 1955 Tour to Tommy Simpson's death on the same mountain in the 1967 Tour. From there we pedal on to positive TdF drug tests in 1969, 1971, 1973 and each year through 1977, when the incontestable prevalence of doping throughout the peloton found a host of major names testing positive for the stimulant pemolime: Eddy Merckx, Freddy Maertens, Walter Godefroot, Michel Pollentier, Joop Zoetemelk, Luis Ocaña and Joaquim Agostinho.
That's just a sampling. As Eddy Merckz said in his 1989 autobiography, "those who weren't caught that year [1977] were lucky because practically the whole peloton was using Stimul. [the brand name for pemolime]."
And just like the Dutch and the color orange are associated with the Island in the Sun, which Cossins goes into in Chapter 9, "the taint of doping has never been far away from Alpe d'Huez." Its doping palmarès include:
Michel Pollentier's attempt to cheat the doping control after claiming the yellow jersey with a victory on Alpe d'Huez in 1978.
Stephen Rooks' steroid and testosterone-fueled victory in 1988.
Marco Pantani's swashbuckling victories in 1995 and 1997, and his breakthrough performance in 1994.
Lance Armstrong's turbo-powered wins in 2001 and 2004.
But in Chapter 10, Cossins counterattacks this portrait of doping by giving Andy Hampsten, a rider "universally regarded as having been clean throughout his racing career," 10 uninterrupted pages to discuss his 1992 Alpe d'Huez victory. Hampsten's words easily quell any indigestion lingering from Chapter 7, and make for the best reading in the entire book.
In those 10 pages, Hampsten sizes up his opponents, describes riding in the breakaway through the Alpe's severe early slopes, looks back to his winning attack and relates his experience in the final three kilometers to his Alpe effort three years earlier, trying to win when he had food poisoning.
Along the way, Hampsten paints a vivid and striking portrait of riding through mayhem.
"The fans were almost insane and it was a mad situation . . . I've been in a couple of situations on the bike when I felt I was losing my equilibrium. This was one of them . . . Usually, racers look at the road and the nature of the climb, studying which grade and line we want to take. But that was out. I somehow couldn't get my bearings . . . I ended up relying on secondary balancing cues to make sure my bike kept heading the way it was supposed to be.

"It's very exciting, it's why we racers love Alpe d'Huez. But the fans closest to us are the drunkest . . . there is an absolute stench of alcohol, of people who've drunk too much alcohol. They've got so much of it in their bodies that you can smell the odor of them sweating it out, the stench of digested alcohol . . . They're out of their minds , so drunk that it turns into a bit of a guessing game, Instead of deciding which line I want to take on the road it's like trying to go through a group of lizards that surge three-quarters of the way across the road, then retreat instead of just going across to the other side. There is definitely an element of danger.

"I did end up lashing out a couple of times. When I pushed myself that hard mentally on a climb, it would create a fair bit of rage, which is not a negative thing at all, as it helped me to keep pushing myself. It got to the point where so much mental energy was being expended on pushing myself physically to go uncomfortably hard that I ended up really on edge and not wanting to deal with the mayhem at all, but at the same time it was also incredibly exciting. The upside to it is that, as long as someone didn't knock me over, the huge amount of energy coming out of the crowd matched the rage that I had pushing myself to go faster. It was a potent combination.

"The other factor is that the fans are so close to you that you feel that you're going faster than you are. You get the impression that you're riding into a small hole among the fans. It becomes so easy to doubt how fast you are going because there's no longer a static road surface against which to judge relative speed. I had the impression I was going incredibly fast, but it was just down to people jumping out of the way at the very last moment. It's very, very confusing as a racer to deal with. But it's a lot of fun — one of the most beautiful things I've seen in my life."
The tension and insight of Hampsten's account is followed in Chapter 11 by the history of mining on the mountain. Not directly about cycling, this brief detour broadens our perspective of Alpe d'Huez, reminding us that there is more to the cycling arena than the athletes and performances celebrated in the rest of the book.
Alpe d'Huez undulates smoothly through eras animating the mountain. It draws to a close with a final turn into the 1977 and 2008 TdF Alpe d'Huez stages — stages that stand out in backing Jean-Paul Vespini's contention that the Tour is won on the Alpe.
Overall, Alpe d'Huez is like a well-organized race plan that is executed with precision earning multiple high-summit stage wins and overall victory in Paris. It makes apparent how and why an "unremarkable road leading to a distinctly unattractive resort," has become a place of pilgrimage and rite of passage for cycling fans, the queen of all climbs, and a day of reckoning for the Tour's general classification hopefuls.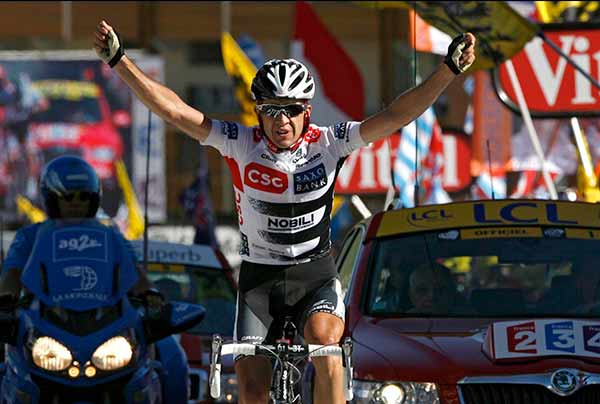 It has been called the Tour de France's 'Hollywood climb', and there is no doubt that Alpe d'Huez has played a starring role in cycling's history since its first encounter with the sport back in 1952, when the legendary Fausto Coppi triumphed on the summit.
A snaking 13.8-kilometer ascent rising up through twenty-one numbered hairpins at an average gradient of 7.8 per cent, Alpe d'Huez is the climb on which every great rider wants to win
In Alpe d'Huez, veteran cycling journalist Peter Cossins reveals the triumphs passion and despair behind the great exploits on the Alpe and discloses the untold details that have led to the mountain becoming as important to the Tour as the race is to the resort at its summit. It is a tale of man and machine battling against breath-taking terrain for the ultimate prize.